Charlotte and Jamie fell in love with the Château La Durantie when Charlotte was researching interior design ideas for their home.  It was then that they knew that would marry at this beautiful venue in the Dordogne in South West France.  The emotional ceremony took place in front of the château's famous gazebo, and was beautifully decorated with a giant floral arch made by the very talented Lisa from French Flower Style.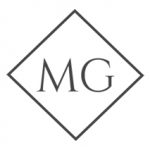 Videography: Matthias Guerin
Photography: Lydia Taylor Jones
Floral decoration: French Flower Style
Venue: Château La Durantie
---
TESTIMONIAL // CHARLOTTE AND JAMIE
« Myself & husband Jamie married in France last September, organising a wedding from England was such a worry when trying to find the perfect people for our day.  I stumbled across Matthias & instantly fell in love with his beautiful videos.  The lighting, the editing, everything about his films were so very much us & we knew he would fit in perfectly with the relaxed glamorous feel to our wedding.  Matthias was excellent at communicating with us & really put us at ease with his professionalism.
We married at Chateau La Durantie & on the wedding day Matthias was so lovely & made us feel very comfortable in his presence.  He was able to advise the best places, times & totally understood our vision.  He captured all the main parts of the day beautifully.  We received our highlights video & it was perfect! The full video then followed in a beautifully designed package which was the perfect touch to end our wedding.
I would recommend Matthias to everyone & thank him so much for all his hard work in delivery such a fantastic wedding film for us.
Merci beaucoup,  Charlotte & Jamie x »