TIMELESS, ELEGANT, AND CINEMATIC WEDDING FILMS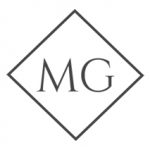 WEDDING VIDEOGRAPHY IN FRANCE
Bonjour, Bienvenue.  We are Matthias and Rose, wedding videographers based in France.   As every wedding is unique, it is important for us to create a film that reflects you, your couple, and your wedding day.  We only accept a limited number of weddings each year in order to provide the best service, and to create a film that reflects you, and your unique wedding day.  
VIDEASTE DE MARIAGE NANTES
Vidéaste de mariage professionnel basé en Vendée, je me déplace dans tout l'Ouest de la France (Bretagne, Pays de La Loire, Poitou-Charentes, Nantes, Angers, Rennes, Poitiers, La Rochelle et Angoulême). Bien-sûr, si vous aimez mon travail, je me déplacerai dans votre région avec plaisir (Paris, Bordeaux, Toulouse, Marseille et même à l'étranger).