H + B // BASQUE COAST
A boho wedding next to the ocean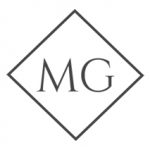 H and B are an international couple with H being American and B from New Zealand.  The couple were married on the Basque Coast in France near Biarritz.  The ceremony took place at Villa L'Arche which has stunning views of the Atlantic Ocean.  The wedding was planned by Louise from French Bague-ette, who specialises in beautiful boho weddings.  The day was very laid back and full of laughter and joy, with guests flying in from the four corners of the globe to celebrate H and B's boho wedding.
Videography: Matthias Guerin
Photography: Yoris Photographe
Floral decoration: BERRY les fleurs biarrotes
Planner: French Bague-ette
Hair and Makeup: By Jodie
Gown: Rue de Seine Bridal from Jean Jackson Couture
Celebrant: Sandy Smith
Venue: Villa L'Arche and Restaurant Le C.