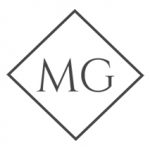 Vidéaste de mariage professionnel basé en Vendée, je me déplace dans tout l'Ouest de la France (Bretagne, Pays de La Loire, Poitou-Charentes, Nantes, Angers, Rennes, Poitiers, La Rochelle et Angoulême). Bien-sûr, si vous aimez mon travail, je me déplacerai dans votre région avec plaisir (Paris, Bordeaux, Toulouse, Marseille et même à l'étranger).
Ma formule comprend la réalisation de votre film de mariage qui retrace toute la journée. Votre film sera monté avec des moments reportage et des passages musicaux.
Hello, thank you for your visit.  I imagine that you are starting the search for a wedding videographer for your destination wedding. Perhaps, you are asking yourself if you should, or should not hire a videographer?
A wedding film is an ideal way to preserve these beautiful memories down to the last detail. Whilst I'm filming I remain discrete, capturing your day as it unfolds.  I am based in the Loire Valley region of France, and cover weddings throughout western France (Paris, Loire Valley, Poitou-Charentes, Dordogne).  Please don't hesitate to get in touch, I would love to hear from you, a bientôt, Matthias.