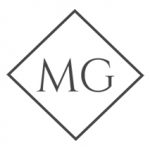 Bonjour, Bienvenue.  I am Matthias, a wedding videographer and based in France.  I travel all over France and Europe documenting weddings, and create wedding films that are specially tailored to you and your wedding day.
As every wedding is unique, for me it is important to create a film that reflects you, your couple, and your story.   Every wedding that I film and edit, the essential is to show the joy, emotion, and energy captured throughout your day.  
All of my commissions include a highlights video, and a main feature film lasting between 20 and 45 minutes.  I pride myself on creating a film crafted with a selection of music and sound recorded on the day (ceremony and speeches), rather than a video with back to back music tracks.
I only accept a limited number of weddings each year in order to provide the best service, and to create a film that reflects you, and your wedding. To receive more details and to check availability, please click here.  I look forward to hearing from you.